Our history...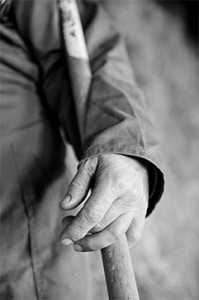 In 1978, three small dairy units were built in response to increased milk production in the Basque Country: SICA Esna (Macaye), Baiguramendi (Irissary) and Baigorry. Beginning in 1982, the 3 units combined to form the Berria Cooperative, improving milk collection efficiency. Onetik, the Macaye cheese dairy, was launched the following year. This superb new facility employs state-of-the-art technology while preserving traditional techniques and know-how.
Despite skepticism from certain industry professionals, it turns out this was a great idea, allowing sheep farmers more freedom and ensuring quality and safety in the milk supply. That great idea continues to produce extraordinary Basque cheeses with heart and soul.
Our cheese dairy is located in the small village of Macaye at the foot of the Pyrenees Mountains in Basque Country; for over 30 years Onetik has collected milk from Berria Cooperative farmers to make authentic and delectable cheeses using the traditional methods handed down by our ancestors.
Today, Onetik collects milk from more than 150 sheep milk farmers and 200 dairy cattle farmers in the Pyrenees region, for a total of over 33 million liters (8.7 million gallons) of milk.  Some of the farms are distant and difficult to reach; Onetik supports the preservation of historic pasturelands by continuing to collect in these remote areas.
Les chiffres clés en 0...
+

25.55 million liters (6.75 million gallons) cow milk collected


+

6.83 million liters (1.8 million gallons) sheep milk collected

+

200 dairy cattle farmers

+

152 sheep milk farmers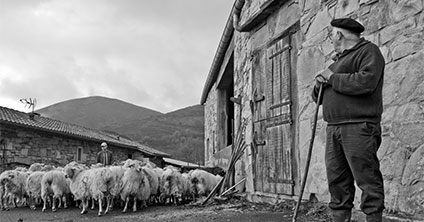 Les dates clés...
1975 | SCI ESNEA established
1982 | BERRIA Cooperative founded in the heart of the Basque Country milk collection zone
1983 | Onetik cheese dairy in Macaye launched
1994 | Onetik begins exporting and wins recognition for the high quality of our AOP Ossau Iraty and Tome Noire IGP.
2001 | ONETIK creates the now-famous Bleu des Basques. In 2001 we obtained an international patent for our sheep milk blue cheese that was voted Best New Flavor of 2001 and awarded a gold medal at the Paris Agriculture Fair, providing a dynamic boost to our brand.
2010 | ONETIK acquires IFS Food certification (International Featured Standards version 6), ensuring safety and adherence to rules and regulations as well as quality for our products and our manufacturing process.

2013 | Ossau Iraty Grande Réserve (aged 12 months) wins the gold medal at the International Cheese Awards in Birmingham, United Kingdom.
2014 | Tomme de brebis/chèvre, wins silver medal in its category at Paris Agriculture Fair.